In this article, we'll delve into the details of these vital insurance options and explain why they are a must-have for any homeowner. So please sit back, relax, and let's explore the world of buildings insurance and contents coverage.
First things first, what exactly is buildings insurance? Well, consider it a sturdy shield guarding your house against unforeseen calamities. Whether it's a natural disaster like an earthquake or a burst pipe flooding your living room, building insurance covers you. This type of insurance typically covers the structure of your property, including walls, roofs, floors, and other permanent fixtures. It ensures that you wouldn't have to bear the financial burden if the worst were to happen.
Now, let's turn our attention to content coverage. Imagine waking up one day to find your beloved possessions gone in an explosion of calamity. That's where contents insurance steps in, providing you with peace of mind by safeguarding your belongings. This insurance shields your treasured items from theft, fire, and even explosions (no pun intended), from furniture and electronics to jewelry and artwork. Content coverage is the answer if you've ever wondered how you'd recover from such a devastating loss.
Going the extra mile is always a wise choice when protecting your home. Combining buildings insurance and contents coverage is like having a superhero duo watching over your property. Together, they form an impenetrable fortress, ensuring that your home's structure and contents are well-guarded.
In conclusion, buildings insurance and contents coverage are essential to every homeowner's safety net. They offer financial protection and peace of mind in the face of unexpected events and mishaps. So don't wait for a surprise or explosion to strike—take action now and secure your home with these indispensable insurance options. Your abode deserves the best defense, and buildings insurance and contents coverage are here to provide just that.
Types of Buildings Insurance Coverage
Are you a homeowner who wants to protect your property from unexpected perils? Building insurance coverage is a must-have for every responsible homeowner. It provides financial assistance in the event of damage or destruction to your property caused by various factors. This article will explore the different types of building insurance coverage available, helping you decide to safeguard your home.
1. Basic Fire Insurance:
The most basic and essential coverage, fire insurance, protects your building against damages caused by fire-related incidents. Whether it's a minor fire or a devastating inferno, having this coverage ensures you can recover from the financial impact of such an unfortunate event.
2. Named Perils Insurance:
This type of coverage specifically lists the perils covered by your policy. It typically includes common risks like lightning, explosions, vandalism, and natural disasters such as earthquakes or hurricanes. By knowing exactly what perils are covered, you can assess the level of protection for your property based on your specific needs.
3. All-Risk Insurance:
As the name suggests, all-risk insurance offers comprehensive coverage for various perils unless they are specifically excluded from the policy. This means you are protected against a broad spectrum of risks, from accidental damage to theft, providing you with peace of mind knowing that your investment is secure.
4. Extended or Additional Coverage:
Sometimes, standard policies may not cover certain hazards or possessions. Extended coverage allows you to add extra protection for specific risks, such as flood damage or damage caused by burst pipes. Additionally, it enables you to protect high-value items within your property, such as expensive artwork or jewelry, ensuring their full replacement value in case of loss or damage.
5. Liability Insurance:
Liability insurance protects your physical structure and protects you against legal liabilities. If someone gets injured on your property and files a claim against you, liability insurance covers the associated expenses, including medical bills and legal fees.
In conclusion, understanding the different types of buildings insurance coverage is vital for homeowners. By evaluating your specific needs and considering the risks you want protection against, you can choose the right range that offers adequate security for your property. Remember to consult with insurance professionals to ensure you have a comprehensive policy that fully safeguards your investment. Protect your home and enjoy peace of mind knowing that you are prepared for any unforeseen circumstances that may come your way.
Factors Affecting Buildings Insurance Premiums
When protecting your most valuable asset, your home, having the right insurance coverage is crucial. Buildings insurance provides financial security against various risks, including fire, theft, and natural disasters. However, the amount you pay for your building's insurance premium can vary significantly based on several key factors. In this article, we'll explore these factors and shed light on how they can affect the cost of your insurance.
One of the primary considerations that insurance providers consider when determining premiums is the rebuild cost of your property. The rebuild cost is not the same as the market value of your home but rather the cost of completely reconstructing it in the event of a total loss. Factors such as your property's size, construction materials, and location can impact this estimation, ultimately influencing your insurance premium.
The age of your property also plays a significant role. Older homes may have outdated electrical systems, plumbing, or structural issues that can increase the likelihood of claims. Insurance providers may charge higher premiums for older properties to offset the potential costs associated with these factors.
Location is another crucial aspect affecting your building's insurance premium. Properties in areas prone to natural disasters like floods, earthquakes, or hurricanes are considered high-risk by insurers. Additionally, crime rates and proximity to emergency services can influence your premium. Living in a neighborhood with a higher crime rate may increase insurance costs due to the raised risk of theft or vandalism.
Your claims history and coverage options also impact your price for building insurance. If you've made previous claims or have opted for additional coverage, such as accidental damage or personal possessions, your premium will likely rise accordingly. Insurers consider these factors as indicators of potential future claims.
Finally, security measures implemented in your home can lower your insurance premium. Installation of burglar alarms, smoke detectors, and robust locks can reduce the risk of theft or damage, thereby making your property less of a liability. Insurers often offer discounts for these safety features, encouraging homeowners to prioritize security.
In conclusion, several key factors influence the cost of building insurance premiums. These include the rebuild cost of your property, its age, condition, location, claims history, coverage options, and security measures. By understanding these factors, you can make informed decisions about your insurance coverage and potentially reduce your premium without compromising the protection of your home. Remember, reviewing your policy regularly is essential to ensure it adequately reflects your current needs and circumstances.
Choosing the Right Contents Insurance Policy
Having the right contents insurance policy is essential when protecting your valuable possessions. We all cherish our belongings, whether our state-of-the-art gadgets, treasured jewelry, or sentimental heirlooms. However, unexpected events such as burglary, fire, or natural disasters can catch us off guard and cause irreplaceable losses. That's where contents insurance provides much-needed financial security and peace of mind.
So, how do you choose the perfect contents insurance policy that meets your specific needs? Let's dive into some key factors when making this important decision.
First and foremost, assess the value of your possessions. Take an inventory of all your belongings, estimating their worth accurately. This will help you determine the coverage amount you require. Remember to include everything from furniture and appliances to electronics and artwork. Understanding the total value of your content will enable you to select a policy that adequately protects your assets.
Next, consider the types of risks your belongings face. Are you in an area prone to flooding or earthquakes? Does your neighborhood have a high crime rate? Assessing these factors will help you identify the level of protection you need. Look for policies that cover a wide range of risks, including theft, accidental damage, fire, and natural disasters.
Another crucial aspect is understanding the policy's terms and conditions. Read the fine print carefully to grasp what is covered and what isn't. Some guidelines may have exclusions or limitations on particular items, so be sure to clarify any doubts with the insurance provider. You want to ensure that your most valuable possessions are adequately protected.
Additionally, compare different insurance providers and their offerings. Look beyond the price and consider factors like reputation, customer service, and the claims process. Reading reviews and seeking recommendations can provide insights into the experiences of other policyholders. Opt for an insurer with a solid track record of reliability and prompt claim settlements.
In conclusion, when choosing a contents insurance policy, it's crucial to assess the value of your possessions, consider the risks they face, understand the policy's terms, and compare providers. By following these steps, you can make an informed decision and select the right contents insurance policy that safeguards your belongings effectively. Remember, surprises should bring joy, not despair, and having the right insurance policy ensures you're prepared for whatever comes your way.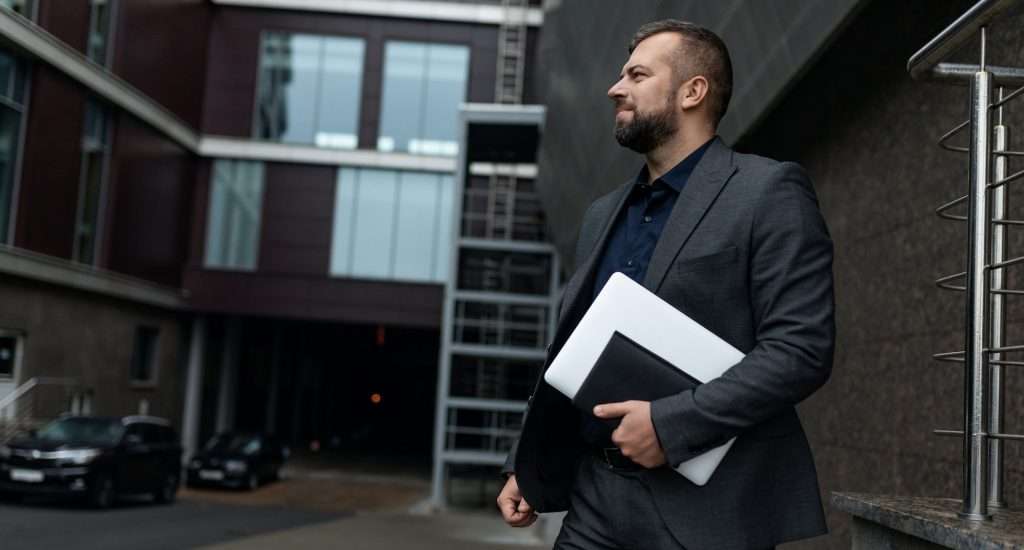 Tips for Making a Building Insurance Claim
Introduction:
Have you ever found yourself in a situation where your property has suffered damage or loss due to unforeseen circumstances? It can be a stressful experience, but having building insurance in place can provide some peace of mind. This article will explore valuable tips and guidance on making a building insurance claim, ensuring you navigate the process smoothly and maximize your chances of a successful outcome.
1. Document the Damage:
It is crucial to document the damage thoroughly when an incident occurs, such as a fire, flood, or natural disaster. Take clear photographs and videos from various angles, capturing the extent of the destruction. These visual records are solid evidence and can significantly support your insurance claim.
2. Contact Your Insurance Provider:
Notify your insurance provider as soon as possible after the incident. Follow their specific guidelines for reporting a claim, providing accurate information about the damage sustained. Remember to keep track of all correspondence, including dates and names of the representatives you speak with.
3. Understand Your Policy:
Take the time to review your insurance policy carefully. Familiarize yourself with the coverage details, exclusions, deductibles, and limits. This knowledge will help you understand what expenses are eligible for reimbursement and manage your expectations accordingly.
4. Mitigate Further Loss:
Once the damage has occurred, it is essential to take immediate action to prevent any further loss or damage. Make temporary repairs if necessary, but remember to keep receipts and invoices for these expenses, as your insurance policy may cover them. Inform your insurance provider before undertaking any major repairs or renovations.
5. Provide Comprehensive Documentation:
Prepare a detailed list of all damaged or lost items, including their value and age. Keep receipts, invoices, warranties, and other relevant documents proving ownership and value. Providing comprehensive documentation strengthens your claim and ensures fair compensation for your losses.
Conclusion:
Navigating the process of making a building insurance claim can be overwhelming, but with these tips, you can increase your chances of a successful outcome. Remember to document the damage, contact your insurance provider promptly, understand your policy, mitigate further loss, and provide comprehensive documentation. By following these guidelines, you'll be well-prepared to handle the claims process efficiently and recover from unforeseen events confidently.
Common Exclusions in Buildings Insurance Policies
Subtitle: Protect Your Property Wisely with an Understanding of Exclusions
Introduction:
Building insurance offers us peace of mind when it comes to safeguarding our most valuable assets, such as our homes or commercial properties. However, not all risks are covered under these policies. It's crucial to understand the common exclusions in buildings insurance to ensure comprehensive protection for your property. In this article, we will explore some key exclusions that policyholders should be aware of, helping you make informed decisions and avoid potential surprises.
Structural Wear and Tear:
While buildings insurance covers sudden and unforeseen damage, it typically excludes damage caused by normal wear and tear. This includes issues arising from age, inadequate maintenance, or lack of repairs. As a responsible property owner, it is essential to maintain and upkeep your premises to prevent long-term damage regularly.
Gradual Damage:
Insurance policies often exclude coverage for gradual damage, which refers to damage occurring over an extended period. Examples include dampness, rot, or corrosion due to poor ventilation or waterproofing. To mitigate any surprises, it's crucial to address maintenance issues promptly and keep your property in good condition.
Unoccupied Properties:
Certain policies may exclude coverage if your property remains unoccupied for an extended period, typically exceeding 30 or 60 consecutive days. Insurers consider unoccupied properties at higher risk of vandalism, theft, or damage caused by neglect. Ensure you understand the policy terms regarding occupancy, and if necessary, explore specialized coverage options for unoccupied properties.
Acts of Terrorism or War:
Most standard building insurance policies exclude coverage for damages resulting from acts of terrorism or war. While these events are rare, evaluating additional insurance options specifically designed to protect against such risks is advisable, ensuring comprehensive coverage for your property.
Subsidence and Ground Movement:
Ground movement, including subsidence, heave, or landslip, can cause severe damage to a property's structure. However, these perils are often excluded from standard building insurance policies. If you live in an area prone to ground movement or subsidence, consider specialized coverage or seek advice from insurance professionals to protect your property adequately.
Summary:
Understanding the common exclusions in building insurance is vital for every property owner. By familiarizing yourself with the policy terms and potential surprises, you can take proactive steps to mitigate risks and secure comprehensive coverage for your property. Regular maintenance, prompt repairs, and exploring additional coverage options will ensure that your most valuable asset remains well-protected. Remember, knowledge is power when safeguarding your property, so be informed and make wise decisions regarding your building's insurance policy.
Comparing Buildings and Contents Insurance Options
Sure! Here's your 300-word article on the topic of comparing buildings and contents insurance options:
Having the right insurance coverage is crucial when protecting your home and belongings. You might consider two common types of insurance: buildings insurance and contents insurance. But how do they differ, and which one is right for you? Let's dive into comparing buildings and contents insurance options.
Buildings insurance primarily covers the structure of your home, including the walls, roof, floors, and permanent fixtures. In the unfortunate event of a fire, flood, or other covered perils damaging your property, buildings insurance can help cover the cost of repairs or even the complete rebuild of your home. It also typically includes liability coverage if someone gets injured on your property.
On the other hand, contents insurance focuses on protecting your possessions within your home. This includes furniture, appliances, electronics, clothing, and other valuable items. If your belongings are stolen, damaged, or destroyed due to covered events like burglary or accidental damage, contents insurance can provide financial compensation to replace or repair them.
Comparing these two insurance options requires considering your specific needs and circumstances. If you own your home, buildings insurance is often a requirement by mortgage lenders. It safeguards your investment in the property itself. However, if you're a tenant, your landlord may already have buildings insurance, so you might only need contents insurance to protect your personal belongings.
To make an informed decision, evaluate the value of your home's structure and contents. Consider factors such as location, local risks, and the replacement cost of your belongings. Assess the level of coverage you require based on the potential risks you face. Don't forget to review policy limits, exclusions, deductibles, and any additional coverage options available.
Surprises can happen when we least expect them, and accidents or disasters can result in unexpected expenses. Whether a burst pipe causes water damage or a break-in resulting in stolen valuables, having the right insurance coverage can provide peace of mind.
In conclusion, understanding the differences between buildings and contents insurance is essential for protecting your home and belongings. By carefully comparing these options and considering your specific needs, you can select the right coverage that offers financial security and safeguards what matters most.