Are you searching for a health insurance plan that won't break the bank? Look no further! This article will guide you through the maze of health insurance options, providing insights and tips to help you secure the most affordable coverage without compromising quality. With some knowledge and strategic decision-making, you can achieve peace of mind while protecting your health and finances.
Regarding health insurance, affordability is a top concern for many individuals and families. The good news is that there are several avenues you can explore to find the cheapest options suitable for your needs. Let's dive into some key strategies:
1. Evaluate your needs: Begin by assessing your healthcare requirements. Consider pre-existing conditions, medication needs, and anticipated medical expenses. This analysis will allow you to select a plan that covers your needs while minimizing unnecessary costs.
2. Explore marketplace exchanges: Government-regulated marketplaces offer a range of health insurance plans. These platforms allow you to compare prices, coverage options, and benefits provided by different insurers. Shopping around increases your chances of finding an affordable plan tailored to your circumstances.
3. Consider high-deductible plans: High-deductible health plans (HDHPs) often come with lower monthly premiums. However, remember that you'll need to pay higher deductibles before the insurance coverage kicks in. If you're generally healthy and don't require frequent medical care, an HDHP can be a cost-effective choice.
4. Check for subsidies and tax credits: Depending on your income level, you may be eligible for government subsidies or tax credits to help reduce your health insurance expenses. Investigate these opportunities to lower your overall costs potentially.
5. Seek professional advice: Consulting with an insurance broker or agent specializing in health insurance can provide valuable insights. They will have extensive market knowledge and can help you navigate the complexities, ensuring you find the best-priced options available.
Remember, while finding the cheapest health insurance is crucial, it's equally important to prioritize coverage quality. Ensure your plan offers comprehensive benefits, including preventive care, prescription medications, and access to a network of healthcare providers.
In conclusion, obtaining affordable health insurance requires careful consideration and research. You can strike the perfect balance between cost and coverage by assessing your needs, utilizing marketplace exchanges, exploring high-deductible plans, investigating subsidies, and seeking expert advice. Don't delay! Start your journey towards securing affordable health insurance today, and enjoy the peace of mind that comes with knowing you're protected.
Comparing Low-Cost Health Insurance Providers
Introduction:
Are you searching for low-cost health insurance options that provide quality coverage? With the rising costs of medical care, finding affordable insurance is crucial for many individuals and families. This article will explore and compare various low-cost health insurance providers, helping you decide your healthcare needs.
1. Provider A: Affordable Accessible Care
Provider A offers comprehensive health insurance plans designed to meet different budget requirements. Their low-cost plans prioritize accessibility and affordability without compromising on coverage. Provider A covers whether you need primary preventive care or more extensive medical services. Their network of healthcare professionals ensures you can find quality care at reduced rates.
2. Provider B: Tailored Coverage for Every Budget
Provider B tailors health insurance solutions to fit individual needs and budgets. They offer customizable plans with various coverage levels, enabling you to select the options that align with your healthcare requirements. By providing flexibility in plan design, Provider B ensures that you pay only for the services you need, keeping costs low.
3. Provider C: Community-Based Healthcare
Provider C takes a community-centered approach to low-cost health insurance. They prioritize partnerships with local healthcare providers, creating networks that serve specific geographic areas. This approach allows them to negotiate discounted service rates within their designated communities. If you prefer receiving care close to home and want to support local healthcare practitioners, Provider C may be the right choice.
4. Provider D: Telemedicine Solutions
Provider D revolutionizes the concept of low-cost health insurance by incorporating telemedicine services. They deliver affordable healthcare options through virtual consultations and remote monitoring at your convenience. Provider D allows you to access medical advice, prescriptions, and even specific diagnostics without leaving home. This innovative approach reduces costs and enhances accessibility for individuals in remote areas.
Conclusion:
As you search for a low-cost health insurance provider, consider your specific needs and budget. Provider A, with its accessible care options, may be ideal if you require affordable coverage from an extensive network of healthcare professionals. If customization is important to you, Provider B offers tailored plans that suit individual budgets. Provider C's community-based approach prioritizes local care, while Provider D leverages telemedicine for convenience and affordability. Remember to carefully compare the available options and select the provider that best aligns with your unique healthcare needs and financial situation. By making an informed decision, you can secure low-cost health insurance that provides quality coverage when needed.
Understanding the Benefits of Budget-Friendly Health Insurance
Subtitle: Understanding the Benefits of Budget-Friendly Health Insurance
Are you searching for a practical way to protect your health without breaking the bank? Look no further; budget-friendly health insurance might be the answer you've been seeking. In this article, we'll delve into the benefits of affordable health insurance and how it can provide peace of mind while keeping your finances intact.
Regarding health insurance, the cost is often a significant concern for individuals and families alike. Opting for budget-friendly health insurance ensures you can access essential medical services and treatments without emptying your wallet. With the increasing healthcare costs, having coverage that fits within your budget is more critical than ever.
One of the primary advantages of budget-friendly health insurance is the ability to receive preventive care. Many affordable plans cover routine check-ups, vaccinations, and screenings, allowing you to detect potential health issues early on. Addressing these concerns promptly can prevent more severe problems, saving money and stress.
Furthermore, affordable health insurance grants you access to an extensive network of healthcare providers. Coverage guarantees you won't face exorbitant out-of-pocket expenses, whether you need to see a specialist or require hospitalization. This enables you to seek the necessary care promptly, improving your chances of a speedy recovery.
Another benefit is the financial protection it offers against unexpected medical emergencies. Accidents and illnesses can occur when least expected, and the resulting medical bills can quickly spiral out of control. A budget-friendly health insurance plan can mitigate the financial burden of such situations, ensuring that you receive the required treatment without worrying about the cost.
Moreover, affordable health insurance often includes prescription drug coverage. This means you can access necessary medications at reduced prices, making them more affordable and accessible. This can significantly enhance your overall well-being by ensuring that you can manage chronic conditions effectively.
In conclusion, budget-friendly health insurance provides various benefits that contribute to your overall well-being while keeping your finances in check. From preventive care and access to healthcare providers to financial protection during emergencies and affordable prescriptions, having coverage tailored to your budget is a wise investment. Prioritize your health and financial stability by exploring the options available, and enjoy the peace of mind that comes with being covered by an affordable health insurance plan.
Navigating the World of Cost-Effective Health Insurance
Are you tired of feeling overwhelmed by the complexities of health insurance? Do you find yourself confused about the best options for affordable coverage? Look no further – in this article, we'll explore ways to navigate the world of cost-effective health insurance and empower you to make informed decisions.
Regarding health insurance, finding a plan that provides adequate coverage while remaining budget-friendly can seem like trying to defuse a ticking bomb. But fear not! We're here to help you understand the ins and outs of cost-effective health insurance without losing your sanity.
Firstly, it's crucial to assess your individual needs. Take some time to evaluate your medical history, current health condition, and any ongoing treatments. This self-reflection will enable you to determine what coverage is essential for you and avoid paying for unnecessary services.
Next, consider exploring different insurance plans available in your area. The explosion of online resources has made comparing policies more accessible than ever. Take advantage of user-friendly comparison websites that allow you to input your information and receive quotes from multiple providers. This lets you identify the most cost-effective options tailored to your requirements.
Keep in mind that higher deductibles often result in lower premiums. While it may be tempting to opt for a plan with a low monthly premium, remember that surprises could arise in medical emergencies or unforeseen health issues. When selecting a cost-effective health insurance plan, balancing your budget with potential out-of-pocket expenses is crucial.
Another strategy to save on costs is to consider supplemental insurance. These plans, such as dental or vision coverage, can be purchased separately to supplement your primary health insurance. You can avoid paying for extras you're unlikely to use by cherry-picking the coverage you need.
In conclusion, navigating the world of cost-effective health insurance requires careful evaluation and consideration of your needs. By assessing your requirements, comparing plans online, and weighing the trade-offs between premiums and deductibles, you can find a policy that offers both affordability and adequate coverage. Remember to watch for supplemental insurance options to enhance your overall plan further.
So, go ahead and take control of your health insurance journey. Say goodbye to surprises and explosions of uncertainty, and embrace the confidence that comes with making informed decisions about your cost-effective health insurance. Your financial well-being and peace of mind are within reach!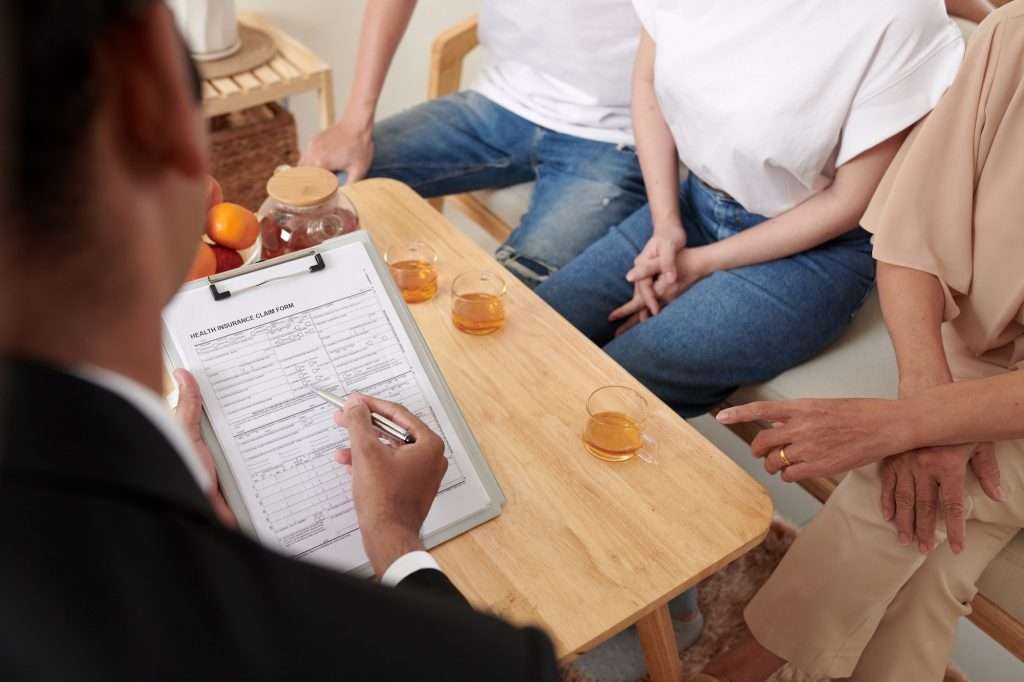 Exploring Affordable Health Insurance Coverage
Are you tired of navigating through the complex world of health insurance? Don't worry; we've got you covered! In this article, we will dive into the topic of exploring affordable health insurance coverage. So please sit back, relax, and let's unravel the mysteries behind finding a cost-effective solution for your healthcare needs.
Health insurance is essential to our lives, providing financial protection against unexpected medical expenses. However, with the rising costs of healthcare, finding an affordable plan can seem like searching for a needle in a haystack. But fear not, as several options are available to help you secure coverage without breaking the bank.
Firstly, consider exploring government-sponsored programs such as Medicaid or the Children's Health Insurance Program (CHIP). These initiatives provide low-cost or free health insurance to eligible individuals and families based on income criteria. They offer many benefits, including doctor visits, hospital stays, prescription medications, and preventive care services.
Another option worth considering is shopping for health insurance through the Health Insurance Marketplace. Created under the Affordable Care Act, the Marketplace offers a variety of plans from different insurance providers. You can find a plan that suits your budget while meeting your healthcare needs by comparing the available options. You may even qualify for subsidies or tax credits, reducing your premium costs.
If you're employed, check if your company offers group health insurance. Group plans often have lower premiums than individual plans since the risk is spread across a larger pool of people. Take advantage of the open enrollment period to review your options and select a plan that fits your requirements.
Additionally, some professional organizations or associations offer group health insurance to their members. This can be an excellent opportunity to access affordable coverage tailored to your profession or industry.
In conclusion, affordable health insurance coverage is within reach if you know where to look. From government-sponsored programs to the Health Insurance Marketplace and employer-based options, exploring different avenues can lead you to a cost-effective solution. Remember to carefully assess your needs, compare plans, and seek professional guidance. By analyzing your options, you can ensure you and your loved ones have the coverage you need without compromising your financial well-being.
Saving Money on Health Insurance Premiums
Subtitle: Unlocking Cost-Saving Secrets to Trim Your Health Insurance Premiums
Introduction:
Are you tired of feeling the pinch in your wallet when paying health insurance premiums? You're not alone! With rising healthcare costs, saving money on your health insurance while still getting the necessary coverage is essential. This article reveals insider tips and strategies to help trim those premiums without compromising your healthcare needs.
1. Shop around and compare plans:
One of the most effective ways to save money on health insurance premiums is by shopping around and comparing different plans. Explore options from multiple insurers, considering factors like deductibles, copayments, and network coverage. You can identify the best value for your healthcare needs by evaluating various projects.
2. Opt for a higher deductible plan:
If you're generally healthy and don't require frequent medical care, choosing a plan with a higher deductible can significantly reduce your monthly premiums. While you'll be responsible for a more significant portion of your healthcare expenses upfront, the savings on premiums can outweigh the higher deductible.
3. Consider a health savings account (HSA):
Health savings accounts are a powerful tool for saving money on taxes and healthcare costs. Contributing to an HSA allows you to set aside pre-tax dollars, which can be used to pay for qualified medical expenses. You can enjoy lower premiums and tax advantages by pairing an HSA with a high-deductible health plan.
4. Review and adjust your coverage annually:
As your healthcare needs change, so should your health insurance coverage. Review your policy annually to ensure you're not paying for services you no longer require. For instance, if you rarely visit a specialist, consider opting for a plan that provides more limited specialist coverage to save on premiums.
5. Utilize preventive care:
Taking proactive steps to maintain your health can lead to long-term savings. Many health insurance plans offer free or low-cost preventive services like vaccinations, screenings, and check-ups. These services can catch potential health issues early on and avoid more costly treatments.
Conclusion:
Saving money on health insurance premiums is possible with a little effort and knowledge. By shopping around, opting for higher deductibles, utilizing health savings accounts, reviewing your coverage annually, and prioritizing preventive care, you can trim your health insurance expenses without sacrificing quality coverage. Take control of your healthcare costs today and enjoy peace of mind knowing that you're getting the best value for your money.
How to Obtain the Cheapest Health Insurance Policy
Introduction:
Are you feeling the pinch of rising healthcare costs? Are you seeking ways to secure affordable health insurance without compromising quality coverage? Look no further! This article explores effective strategies to help you obtain the cheapest health insurance policy available. So, let's dive in and navigate the complex world of healthcare coverage together!
Understanding Your Needs:
Before embarking on your quest for affordable health insurance, assessing your needs is crucial. Consider factors such as your medical history, current health status, budget, and preferred level of coverage. By understanding your unique requirements, you can tailor your search and focus on options that meet your needs.
Shop Around and Compare Plans:
To find the most cost-effective health insurance policy, shopping around and comparing different plans is essential. Investigate multiple insurance providers, both private and public, to explore the range of options available. Pay attention to variables like premiums, deductibles, copayments, and out-of-pocket maximums. By comparing these elements, you can identify policies that balance affordability and comprehensive coverage.
Consider Government Programs:
Government programs such as Medicaid and the Children's Health Insurance Program (CHIP) can provide affordable or accessible health insurance coverage for individuals who meet specific criteria. Research the eligibility requirements for these programs in your state and determine if you qualify. These initiatives are designed to offer assistance to those with limited financial resources.
Utilize Health Insurance Marketplaces:
Health insurance marketplaces, either state-based or federal, can be valuable resources for finding low-cost health insurance plans. These platforms allow you to compare policies from various insurance providers in one convenient location. Additionally, you may be eligible for subsidies or tax credits based on your income, which can significantly reduce the overall cost of your premium.
Consider High-Deductible Health Plans:
High-deductible health plans (HDHPs) can attract individuals seeking lower premiums. These plans typically come with higher deductibles and lower monthly premiums. However, assessing your financial situation and determining if you can comfortably manage the higher out-of-pocket costs associated with these plans is essential.
Conclusion:
Securing the cheapest health insurance policy doesn't have to be a daunting task. By understanding your needs, comparing available plans, exploring government programs, utilizing health insurance marketplaces, and considering high-deductible health plans, you can take proactive steps towards finding affordable coverage that meets your healthcare needs. Remember, investing time and effort in researching and evaluating different options will empower you to make an informed decision prioritizing your health and your wallet. So start your journey to obtain the most affordable health insurance policy today!