Your home is more than just a building—it's your sanctuary, haven, and most significant investment. That's why having the right home insurance policy is crucial in protecting your valuable asset. In this article, we'll delve into the importance of home insurance, its coverage options, and how it brings you peace of mind.
Home insurance acts as a safety net, guarding against damage or loss caused by unforeseen events such as fires, theft, natural disasters, or accidents. It provides financial protection by covering the structure and your personal belongings. Imagine the relief of knowing that even if the worst happens, you won't have to bear the burden alone.
When obtaining home insurance, you must understand the coverage options available to you. A standard policy typically includes dwelling coverage, which safeguards the physical structure of your home, and personal property coverage, which protects your possessions. Liability coverage is equally important, as it shields you from legal and medical expenses if someone gets injured on your property.
To ensure you have adequate home insurance, consider the specific risks in your area. For example, if you live in an area prone to floods or earthquakes, you may want to explore additional coverage options. The goal is to tailor your policy to suit your needs, guaranteeing comprehensive protection.
Investing in home insurance isn't just about financial security—it's about having peace of mind. Knowing that you're covered in case of a surprise event, like a burst pipe or a kitchen fire, allows you to focus on what matters most: your family and rebuilding your life after such an incident.
In conclusion, home insurance is an essential safeguard for every homeowner. It offers protection against unexpected disasters, ensuring your home and belongings are covered financially. By choosing the right policy and understanding your coverage options, you can rest easy knowing that your investment and peace of mind are secured. Don't leave things to chance; take control and protect what matters most with a comprehensive home insurance policy today.
Types of Coverage in Home Insurance
Introduction:
When safeguarding our homes, having the right insurance coverage is essential. Home insurance provides a safety net that protects us from unexpected events and ensures peace of mind. However, understanding the different types of coverage available can be overwhelming. In this article, we will navigate various aspects of home insurance coverage to help you make informed decisions when choosing your policy.
Dwelling Coverage:
Imagine your home as the foundation of a grand structure. Dwelling coverage is like sturdy walls and roofs shielding your precious belongings. This type of coverage offers protection against structural damage caused by natural disasters, such as fire, storm, or vandalism. It ensures that repairs or reconstruction costs are covered if unforeseen happens.
Personal Property Coverage:
Just as every brick contributes to the overall strength of a building, so do your personal belongings contribute to the value of your home. Personal property coverage insures your possessions, including furniture, electronics, clothing, and appliances, against theft, damage, or loss. Whether a burst pipe cracks your favorite artwork or a robbery leaves you without valuable jewelry, this coverage has covered you.
Liability Coverage:
Now, let's imagine your home as a stage where life unfolds. Liability coverage acts as protective curtains, shielding you financially in case of accidents. If someone gets injured on your property, liability coverage helps cover medical expenses and legal fees if they decide to sue. It's like having a safety net for unexpected mishaps that could otherwise lead to significant financial burdens.
Additional Living Expenses Coverage:
Sometimes, due to unfortunate circumstances, your home becomes temporarily uninhabitable—additional living expenses coverage is a comforting oasis during those challenging times. If you need to stay in a hotel or rent another property while your home is being repaired, this coverage reimburses you for those extra costs, ensuring minimal disruption to your daily life.
Conclusion:
Home insurance is a vital investment that protects one of the most significant assets in our lives. By understanding the various types of coverage available, including dwelling, personal property, liability, and additional living expenses, you can customize your policy to suit your specific needs. Remember, choosing the right coverage ensures your home remains a haven, even in the face of surprises and explosions of life's uncertainties.
Tips for Choosing the Right Home Insurance Provider
Introduction:
When safeguarding your home, having the right insurance coverage is crucial. However, with numerous home insurance providers, selecting the right one can be daunting. To help you navigate through the sea of options, this article provides valuable tips for choosing the right home insurance provider. Whether you're a first-time homeowner or looking to switch providers, these insights will assist you in making an informed decision.
1. Assess Your Coverage Needs:
The first step in selecting a home insurance provider is understanding your coverage requirements. Evaluate the value of your home, its contents, and any additional assets you wish to insure. Consider factors such as location, risks specific to your area (natural disasters, crime rates), and any unique features of your home that may affect coverage needs.
2. Research & Compare:
Take the time to research different insurance providers thoroughly. Look beyond their advertising and dig into their reputation, financial stability, and customer reviews. Seek recommendations from friends, family, or trusted professionals. Please list potential providers and compare their offerings, including coverage options, deductibles, pricing, discounts, and customer support.
3. Understand Policy Coverage:
Read policy documents carefully and ensure you understand what is covered and what isn't. Pay attention to exclusions, limitations, and deductibles. A comprehensive policy should cover dwelling protection, personal property coverage, liability coverage, and additional living expenses. Assess if the scope aligns with your needs and offers adequate protection for your home and belongings.
4. Consider Customer Service:
Customer service is a vital aspect to consider when evaluating home insurance providers. Please find out how responsive and helpful they are when handling claims and inquiries. Research their claims settlement process and check if they have a 24/7 helpline. Prompt and reliable customer service ensures a smoother experience during stressful times.
5. Financial Stability:
Ensure the insurance provider is financially stable and capable of fulfilling their obligations. Look for companies with strong financial ratings from reputable agencies. Financial stability guarantees that the insurer can pay out claims promptly when needed.
6. Take Advantage of Discounts:
Many insurance providers offer discounts that can help you save on premiums. Consider values like bundling your home and auto insurance or installing security systems. Ask if they offer loyalty rewards or discounts for homeowners who haven't filed any claims.
Conclusion:
Choosing the right home insurance provider requires careful consideration and research. Assess your coverage needs, thoroughly compare providers, understand policy coverage, evaluate customer service, consider financial stability, and explore available discounts. By following these tips, you'll be equipped with the knowledge to make an informed decision and get the best protection for your home and peace of mind.
Common Home Insurance Claims and How to Handle Them
Introduction:
When protecting your home, having a reliable home insurance policy is crucial. However, accidents and unexpected events can still occur, leading to the need for filing insurance claims. In this article, we'll explore some of the most common home insurance claims homeowners face and provide practical tips on handling them effectively.
1. Burst Pipes:
One of the most frequent home insurance claims is due to burst pipes. This can happen during colder months when water freezes inside the lines, causing them to crack or burst. To handle this situation, shutting off the main water supply immediately is essential to prevent further damage. Contacting a professional plumber to fix the issue and documenting the damage with photos will aid in the claims process.
2. Fire Damage:
Fires can devastate homes, resulting in significant financial loss. If you experience a fire, ensure everyone's safety by evacuating the premises. Call emergency services and notify your insurance provider as soon as possible. Make sure to document the damage thoroughly, including any personal belongings affected. Your insurer will guide you through the claims process, helping you rebuild and replace damaged items.
3. Theft and Burglary:
Home break-ins are unfortunate incidents that can leave homeowners feeling violated. If you become a victim of theft or burglary, contact the police to report the incident immediately. Document the stolen items and file a police report for evidence. Inform your insurance company promptly, providing all necessary documents. Most policies cover stolen items; your insurer will guide you on the next steps.
4. Water Damage:
Water damage can occur from various sources, such as leaks, heavy rainstorms, or faulty plumbing. If you notice water damage in your home, act quickly to identify and stop the start of the problem. Take photographs of the damage and document the extent of the water intrusion. Contact your insurance provider promptly and follow their instructions for filing a claim. It's essential to address the water damage promptly to prevent further complications such as mold growth.
Conclusion:
Handling home insurance claims can be stressful, but navigating everyday situations can ease the process. Remember to review your insurance policy regularly to understand what is covered and any specific steps to take. By promptly reporting incidents, documenting damage thoroughly, and communicating with your insurer, you can ensure a smoother claims experience. Home insurance provides peace of mind, knowing you have a financial safety net when unexpected events occur.
Importance of Regularly Reviewing Home Insurance Policies
Are you prepared for surprises? Life has a way of throwing curveballs at us when we least expect it. Imagine this: You come home after a long day, looking forward to relaxing in the comfort of your haven, only to find that an explosion has occurred, causing significant damage to your property. A scenario like this emphasizes the importance of regularly reviewing your home insurance policies.
Why should you bother reviewing your home insurance policies regularly? Well, think of it as a shield that protects you and your loved ones from financial disasters. Over time, circumstances change, and so do your insurance needs. By reviewing your policy, you can ensure adequate coverage for your home and possessions.
Notably, many people underestimate the value of their assets, such as expensive electronics, jewelry, or artwork. By reviewing your home insurance policy, you can verify if these items are adequately protected. Additionally, updating your policy is essential if you've made significant renovations or additions to your home. Failing to do so might leave you underinsured, unable to fully recover in case of a mishap.
Regularly reviewing your home insurance policies also allows you to take advantage of any new features or discounts offered by insurance providers. Insurance companies frequently introduce updated coverage options tailored to meet evolving needs. By staying informed and exploring these options, you may discover better coverage or potential savings on your premiums.
So, how often should you review your home insurance policies? Experts recommend conducting a thorough review at least once a year. Mark it on your calendar or set a reminder on your phone—it's worth the effort. During the review process, carefully assess your coverage limits, deductibles, and exclusions. Consider consulting with your insurance agent or broker for expert advice specific to your situation.
In conclusion, don't wait for surprises or explosions to remind you of the importance of regularly reviewing your home insurance policies. Take proactive measures to protect yourself and your property. Stay on top of changes in your life, reassess your coverage needs, and take advantage of any new features or discounts that may be available. Remember, an ounce of prevention is worth a pound of cure.
Take charge today and review your home insurance policy—it's a small investment that can make a significant difference when you least expect it.
How to Save Money on Home Insurance Premiums
Subtitle: Unlocking the Secrets to Lowering Your Home Insurance Costs
Introduction:
Are you tired of paying hefty premiums for your home insurance? You're not alone! Homeowners worldwide constantly seek ways to save money while protecting their most valuable asset. In this article, we'll reveal some practical and often overlooked strategies to help you reduce your home insurance costs without compromising coverage. So, let's dive in and uncover the secrets to saving money on your home insurance premiums.
1. Shop Around for the Best Deal:
Just like any other purchase, it pays to compare different insurance providers. Don't settle for the first quote you receive. Take the time to research and gather multiple quotes from reputable insurers. By comparing prices and coverage options, you can ensure you get the best deal possible.
2. Increase Your Deductible:
Increasing your deductible is an effective way to lower your home insurance premiums. The deductible is paid out of pocket before your insurance policy kicks in. By opting for a higher deductible, you can enjoy significant savings on your premiums. Ensure yensurenough funds are set aside for the deductible in case of an unfortunate event.
3. Bundle Your Policies:
Consider bundling your home insurance with other policies, such as auto or life insurance, under the same provider. Many insurance companies offer discounts for bundling multiple procedures, which can lead to substantial savings overall.
4. Enhance Security Measures:
Investing in security systems such as burglar alarms, smoke detectors, and deadbolt locks can not only protect your home and insurance premiums. Insurance providers often reward homeowners who proactively mitigate risks and safeguard their properties.
5. Maintain a Good Credit Score:
Believe it or not, your credit score can influence your home insurance premiums. Insurance companies consider individuals with higher credit scores as less risky to insure. By maintaining a good credit score, you can potentially qualify for lower premiums.
Conclusion:
Saving money on your home insurance premiums doesn't have to be a daunting task. By following these simple yet powerful tips, you can take control of your insurance costs while ensuring your home remains protected. Remember to shop around, increase your deductible, bundle policies, enhance security measures, and maintain a healthy credit score. With these strategies in place, you'll be well on your way to enjoying substantial savings on your home insurance without compromising on the coverage you need.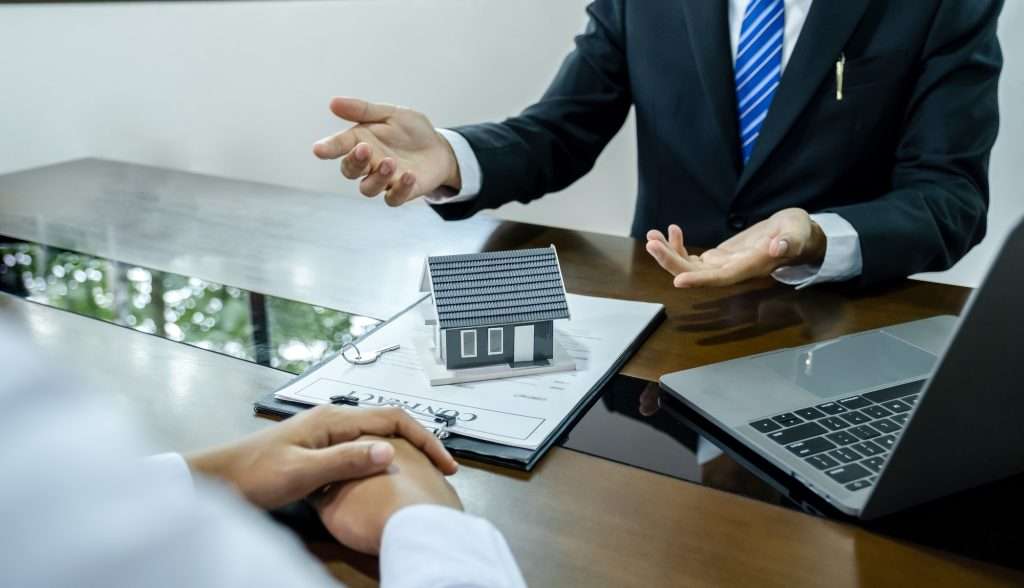 Key Considerations When Filing a Home Insurance Claim
Introduction:
Home insurance provides peace of mind when unexpected incidents occur, such as a fire, theft, or natural disaster. However, the actual value of your policy lies in your ability to navigate the claims process successfully. Filing a home insurance claim can be daunting, but you can ensure a smooth and efficient operation with the proper knowledge and approach. This article will explore key considerations when filing a home insurance claim.
1. Act promptly and responsibly:
As soon as an incident happens, it's crucial to prioritize your safety. Once you've ensured the well-being of yourself and your loved ones, contact your insurance company immediately to report the incident. Prompt notification enables them to initiate the claims process swiftly. Document any damages or losses by taking photographs or videos, as these can serve as valuable evidence during the evaluation.
2. Understand your policy coverage:
Carefully review your home insurance policy to understand the specific coverage for different incidents. Familiarize yourself with the terms and conditions, deductibles, limits, and exclusions. Being aware of the intricacies of your policy helps manage expectations and avoid surprises during the claims process.
3. Provide comprehensive documentation:
To support your claim, gather all relevant information and documents. This may include incident reports, police reports (in case of theft or vandalism), receipts, invoices, and any other evidence of the damages or losses suffered. The more detailed and comprehensive your documentation, the smoother the claims process.
4. Communicate effectively:
Maintaining open and transparent communication with your insurance company is crucial. Keep records of all correspondence, including emails, phone calls, and letters. Respond promptly to any requests for additional information or documentation. By being proactive and responsive, you can help expedite the claims process.
5. Seek professional assistance if needed:
If you find the claims process overwhelming or complex, consider seeking assistance from a public adjuster or an attorney specializing in insurance claims. These professionals can guide you through the process, protect your rights, and help maximize your claim settlement.
Conclusion:
Filing a home insurance claim requires careful attention to detail, prompt action, and effective communication. By understanding your policy, documenting damages thoroughly, and maintaining open lines of communication with your insurance company, you can navigate the claims process confidently. Remember, seeking professional assistance is always an option if you feel overwhelmed. With these critical considerations in mind, you can ensure a smoother journey when filing a home insurance claim and receive the compensation you deserve.