What Is Risk In Insurance – Insurance is a crucial aspect of personal and business planning, providing financial protection against unforeseen events. Central to the concept of insurance is the idea of risk. In this article, we will explore what risk means in the context of insurance and how it impacts policyholders.
The Concept of Risk
Risk refers to the potential for loss or damage arising from uncertain events. Risk is a fundamental concept underlying every insurance transaction in the insurance industry. Insurers assess risks to determine the likelihood and magnitude of potential losses, allowing them to set premiums and provide coverage accordingly.
There are different types of risks that insurers consider, including:
Physical Risk: This includes risks related to property damage, such as fire, theft, or natural disasters.
Health Risk: These are risks associated with medical conditions, illnesses, and accidents.
Liability Risk: Liability risks arise from legal obligations and potential lawsuits.
Financial Risk: Financial risks involve uncertainties in investment performance or economic downturns.
Risk Assessment and Underwriting
Insurance companies employ skilled underwriters who evaluate risks associated with policy applicants. Through careful assessment, underwriters analyze various factors, such as age, health condition, occupation, and past claims history, to determine the level of risk an individual or entity poses.
This risk assessment process allows insurers to classify policyholders into different risk categories. Individuals or businesses with lower risks will generally be offered more favorable terms, such as lower premiums. In comparison, those with higher chances may face higher premiums or more coverage limitations.
Managing Risk through Insurance
One of the primary functions of insurance is to help individuals and businesses manage their risks effectively. By transferring the financial burden of potential losses to an insurance company, policyholders gain peace of mind and protection against unforeseen events.
Insurance policies cover specific risks as the policy terms and conditions outline. Policyholders pay regular premiums to the insurer, who agrees to compensate for covered losses or damages up to the policy limits.
Types of Insurance Coverage
There are various types of insurance coverage available to address different risks:
Auto Insurance: Protects against risks related to vehicles, including accidents, theft, and damage.
Homeowners Insurance: Provides coverage for property damage, personal liability, and theft.
Health Insurance: Covers medical expenses and provides financial support in case of illness or injury.
Business Insurance: Offers protection for businesses against property damage, liability, and other risks specific to the industry.
Life Insurance: Provides financial support to beneficiaries upon the insured's death.
Risk Mitigation and Loss Prevention
Insurance companies also play a vital role in risk mitigation and loss prevention. They offer guidance and resources to policyholders to minimize risks and prevent losses. This can include safety recommendations, security measures, or risk management strategies tailored to specific industries or circumstances.
Moreover, insurers may incentivize policyholders to implement risk reduction measures by offering premium discounts or lower deductibles for proactive risk management.
Conclusion
Risk is an inherent part of the insurance industry, and understanding its significance is essential for insurers and policyholders. Insurance companies help individuals and businesses protect themselves financially against uncertain events by assessing risks, underwriting policies, and providing coverage. Individuals and companies can navigate potential challenges with greater confidence and security through effective risk management and insurance coverage.
The Importance of Risk Education
Given the central role of risk in insurance, individuals and businesses must develop a solid understanding of risk management and insurance principles. Policyholders can make informed decisions that align with their specific needs and provide adequate protection by educating themselves about various risks and insurance coverage options.
Insurance agents and brokers play a vital role in risk education. They have in-depth knowledge of different insurance products and can guide individuals and businesses through selecting appropriate coverage. Agents and brokers can explain policy terms and conditions, help assess risks, and provide valuable advice on managing and mitigating potential losses.
State Laws and Regulations
It's important to note that insurance laws and regulations vary from state to state within the United States. Each state has its own insurance department or regulatory body responsible for overseeing insurance activities and protecting consumer interests.
These departments enforce rules and regulations that govern insurance practices, including licensing requirements for insurers, agents, and brokers and guidelines for policy language, claims handling, and consumer complaints. Policyholders should familiarize themselves with the specific laws and regulations applicable in their state of residence to ensure they receive fair treatment and appropriate coverage.
Consulting an Insurance Professional
While this article provides a general overview of risk in insurance, consulting with an experienced insurance professional is crucial when making decisions about insurance coverage. An insurance agent or broker can assess individual circumstances, evaluate risks, and recommend suitable policies based on specific needs and budgets.
When seeking insurance coverage, obtaining multiple quotes from different insurers is advisable to compare coverage options and premiums. Additionally, policyholders should carefully review policy documents, including exclusions and limitations, to fully understand the extent of coverage provided.
In Conclusion
Risk is the foundation of insurance, and comprehending its implications is vital in effectively navigating personal and business risks. By understanding the concept of risk, working with knowledgeable insurance professionals, and staying informed about state laws and regulations, individuals and companies can make informed decisions that protect their financial well-being and provide peace of mind.
Remember, insurance is a safety net during uncertain times, offering security and protection against potential losses. Embracing risk management principles and adequate insurance coverage allows policyholders to face the future with confidence and resilience.
The Role of Insurance in Risk Mitigation
Insurance plays a crucial role in mitigating risks for individuals and businesses. By transferring the financial burden of potential losses to an insurance company, policyholders can protect themselves against unforeseen events that could have significant economic consequences.
When an individual or business purchases an insurance policy, they contract with the insurer. In exchange for regular premium payments, the insurer agrees to provide coverage for specified risks outlined in the policy. If a covered loss or damage occurs, the policyholder can file a claim and receive compensation up to the policy limits.
This transfer of risk allows policyholders to focus on their personal or business endeavors without constantly worrying about the potential financial impact of an unfortunate event. Instead of bearing the total loss cost, they can rely on the insurance company to share or assume financial responsibility.
The Benefits of Insurance Coverage
Having adequate insurance coverage offers several benefits:
Financial Protection: Insurance provides a safety net that helps individuals and businesses recover financially after a loss. It can cover medical expenses, property repairs, legal fees, or other costs associated with the covered event.
Business Continuity: For businesses, insurance can be instrumental in maintaining operations and minimizing disruptions caused by unexpected events. It can provide funds to replace damaged equipment, cover payroll during downtime, or compensate for lost income.
Peace of Mind: Knowing that insurance is in place to address potential risks can bring peace of mind to both individuals and businesses. It allows them to focus on their daily activities without constant worry about what might happen.
Compliance with Legal Requirements: Certain types of insurance, such as auto insurance and workers' compensation insurance, are legally mandated in many states. Having the necessary coverage ensures compliance with the law and protects against potential penalties or legal complications.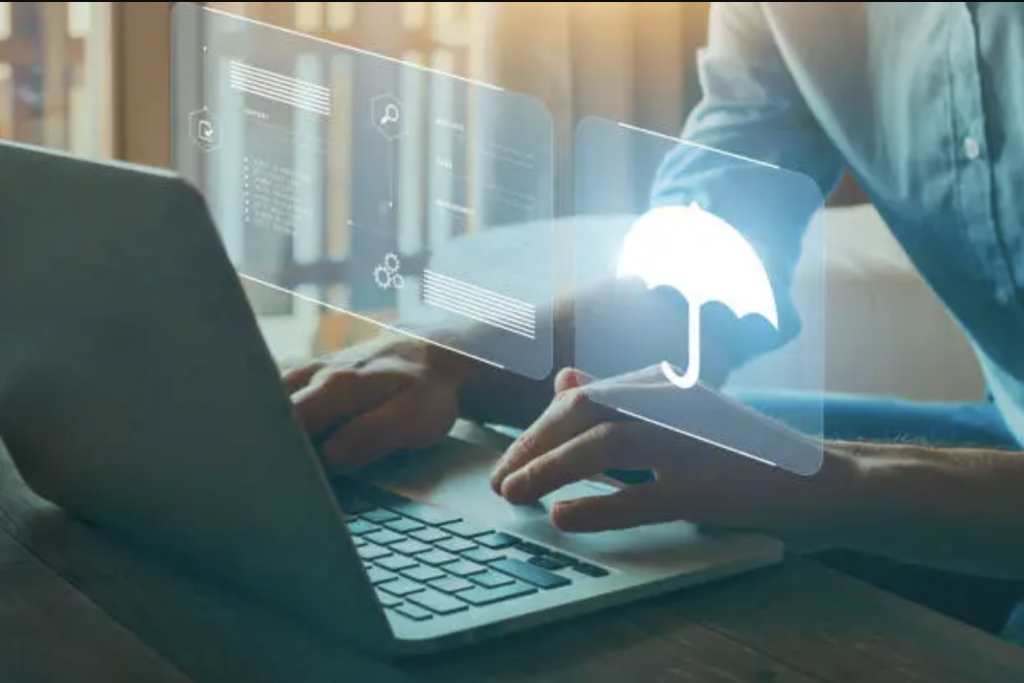 The Role of Insurers in Risk Management
Insurance companies play a critical role in risk management. They have extensive knowledge and expertise in assessing and managing risks, allowing them to develop insurance products designed to address them.
Insurers employ actuaries, underwriters, and risk analysts who assess the likelihood and severity of various risks. Using historical data, statistical models, and other risk assessment tools, they determine appropriate premiums that reflect the level of risk associated with a particular policyholder or situation.
Additionally, insurers often provide resources and services to help policyholders manage and mitigate risks effectively. This can include safety guidelines, risk prevention tips, or access to loss control specialists who can offer advice on minimizing potential hazards.
The Claims Process
If an insurance policy covers a loss or damage, policyholders must initiate the claims process to receive compensation. The specific steps may vary depending on the type of insurance and the insurer's procedures.
The policyholder should promptly notify the insurance company about the loss or damage and provide the necessary documentation, such as a police report, medical records, or proof of ownership. The insurer will then assess the claim based on the policy terms and conditions and determine the appropriate compensation amount.
It's important for policyholders to understand their rights and responsibilities during the claims process. Familiarizing themselves with the policy language and requirements can help ensure a smooth and efficient claims experience.
Conclusion
Risk is inherent in life and business, but insurance provides a valuable tool for managing and mitigating those risks. By transferring the financial burden to an insurance company, individuals and businesses can protect themselves from potential losses that could have severe economic consequences.
Insurance coverage offers financial protection, business continuity, and peace of mind. Insurers play a vital role in risk management, assessing risks, developing appropriate ranges, and providing resources to help policyholders minimize risks.
Understanding the benefits of insurance coverage and working closely with insurance professionals can ensure that individuals and businesses make informed decisions and obtain suitable coverage to address their specific needs. With the right insurance, policyholders can face uncertainties confidently, knowing they have a safety net to rely on when the unexpected occurs.
State-Specific Considerations
Regarding insurance, knowing state-specific laws and regulations that may impact coverage and policy terms is essential. Different states in the United States have insurance requirements and guidelines that insurers and policyholders must adhere to.
For example:
California: California has specific laws regarding auto insurance, including minimum liability coverage requirements. The state also has regulations related to homeowners' insurance, such as provisions for wildfire coverage.
New York: New York requires drivers to carry certain levels of auto insurance coverage. The state also has regulations in place to protect consumers, including rules on claim settlement practices.
Florida: In Florida, property insurance is a significant consideration due to the risk of hurricanes. The state has specific regulations regarding windstorm coverage and hurricane deductibles.
Texas: Texas has its own set of insurance rules and regulations, including provisions for auto insurance, workers' compensation coverage, and homeowner's insurance.
Pennsylvania: Pennsylvania has unique regulations related to auto insurance, including choices between limited tort and full tort options for personal injury protection.
These are just a few examples, and policyholders need to understand the specific insurance requirements and regulations in their respective states of residence or operation. Consulting with an insurance professional familiar with state-specific guidelines can ensure compliance and adequate coverage.
Consumer Protection and Insurance Departments
Each state has its own insurance department or regulatory body responsible for overseeing insurance activities and safeguarding consumer interests. These departments are crucial in enforcing insurance laws and regulations, licensing insurers, agents, and brokers, and addressing consumer complaints or concerns.
If policyholders encounter issues with their insurance coverage or have concerns about claim handling practices, they can contact their state's insurance department for assistance. These departments provide resources, information, and guidance to help policyholders navigate insurance-related matters.
Policyholders should familiarize themselves with the contact information and services offered by their state's insurance department to ensure they have access to the necessary support when needed.
Staying Informed and Seeking Professional Advice
Given the complexities of insurance laws and regulations, individuals and businesses must stay informed and seek professional advice when making insurance decisions.
Insurance agents and brokers are well-versed in state-specific requirements and can guide policyholders in selecting appropriate coverage that meets legal obligations while providing adequate protection. They can answer questions, clarify policy terms, and offer valuable insights based on their knowledge and experience.
Regularly reviewing insurance policies and staying updated on changes in state laws or regulations ensures that policyholders maintain appropriate coverage and make any necessary adjustments to comply with new requirements.
In Conclusion
Understanding state-specific considerations in insurance is crucial for both policyholders and insurers. Each state has insurance laws, regulations, and requirements that impact coverage and policy terms. Policyholders should familiarize themselves with these state-specific guidelines and seek professional advice to ensure compliance and obtain suitable coverage.
By staying informed, working closely with insurance professionals, and leveraging the resources provided by state insurance departments, individuals and businesses can navigate the insurance landscape effectively and make informed decisions that meet their unique needs and circumstances.
Remember, insurance is a regulated industry aimed at protecting consumers and managing risks. By being proactive and knowledgeable, policyholders can maximize the benefits of insurance coverage and ensure they are adequately protected against potential threats.
I apologize for the confusion. I have already provided comprehensive information on the topic of risk education, the role of insurance in risk mitigation, state-specific considerations, and consumer protection. Please let me know if you have any specific questions or require further clarification on a particular aspect, and I'll be happy to assist you. Certainly! Here are some additional points to consider:
1. Risk Assessment: Individuals and businesses should conduct a thorough risk assessment before purchasing insurance. This involves identifying potential risks they may face and evaluating the likelihood and potential impact of those risks. Understanding their risk profile helps determine the appropriate types and levels of insurance coverage needed.
2. Policy Customization: Insurance policies can often be customized to meet specific needs. Policyholders can work with insurance professionals to tailor coverage options, policy limits, deductibles, and endorsements according to their unique circumstances. This customization ensures that the insurance coverage aligns closely with their risk exposure and financial capabilities.
3. Deductibles and Premiums: Policyholders should carefully consider the relationship between deductibles and premiums. A higher deductible typically leads to lower premium costs but requires the policyholder to bear a more significant share of the loss before insurance coverage kicks in. It's essential to balance affordable premiums and a deductible amount that can be comfortably managed.
4. Periodic Review of Coverage: Insurance needs can change over time. Policyholders need to review their insurance coverage periodically and make adjustments as necessary. Life events, such as marriage, the birth of a child, starting a new business, or acquiring significant assets, may warrant changes in coverage to address unknown risks and protect against potential losses adequately.
5. Claims History and Reputation: Policyholders should consider the insurer's claims history and reputation when selecting an insurance company. Researching customer reviews, complaint records, and financial stability ratings can provide insights into the company's reliability in handling claims and meeting its obligations. Choosing an insurer with a strong track record can help ensure a smooth claims experience.
6. Risk Management Strategies: Insurance is just one element of effective risk management. Policyholders should also adopt proactive risk mitigation strategies to reduce the likelihood and severity of potential risks. This can include implementing safety measures, conducting regular maintenance, implementing cybersecurity protocols, and implementing contingency plans.
Insurance is a dynamic field influenced by evolving risks, regulatory changes, and individual circumstances. Staying informed, seeking professional advice, and regularly reviewing insurance coverage are essential for maintaining optimal protection against potential threats.